Trusted Partner to Property Managers and Portland Realtors For over 20 years
Real Estate Roofing Services is uniquely qualified and experienced in the Oregon Real Estate market. Leveraging our extensive experience to provide the quickest and cost-effective way to certify your property roof for sale.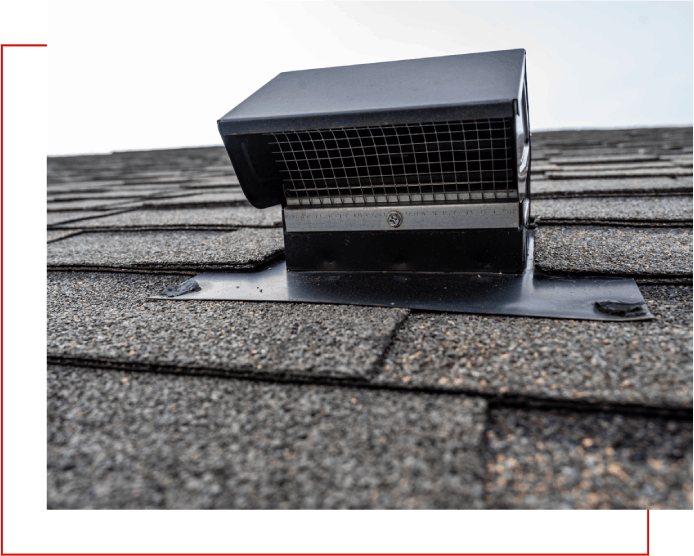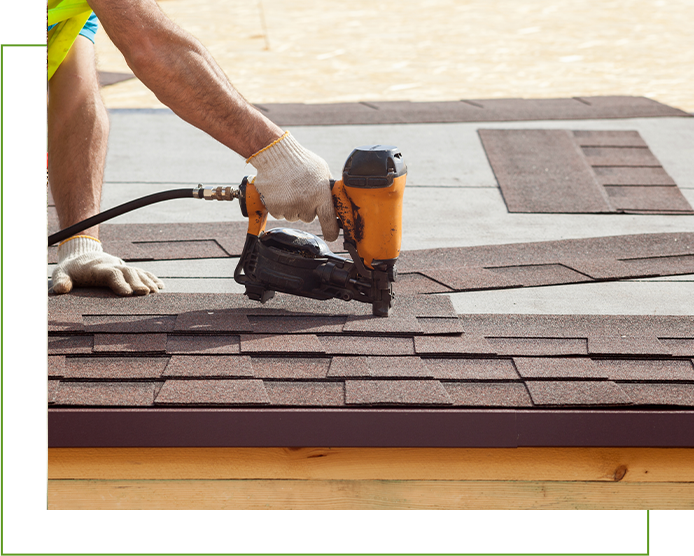 We offer photos while submitting proposals for most of our projects and can provide customized maintenance suggestions as needed. We finish project construction quickly and professionally. We complete over 1,000 unique jobs every year with a 99.97% rate of satisfaction.
After the inspection, we provide, as certified roofing contractors, a report with our written "opinion" -- not a guaruntee -- stating we believe the roof has 3-5 years of remaining life with regular maintenance. We will not give a certification if we believe your roof may leak within three years. Most lending institutions require this certification which shows our assessment of the current state of your roof. 
What We Inspect and Consider for Certification:
Pitched Roofs

Low Slope/Flat Roofs

Shakes

Ventilation

Moss/Algae 

Dry Rot

Gutters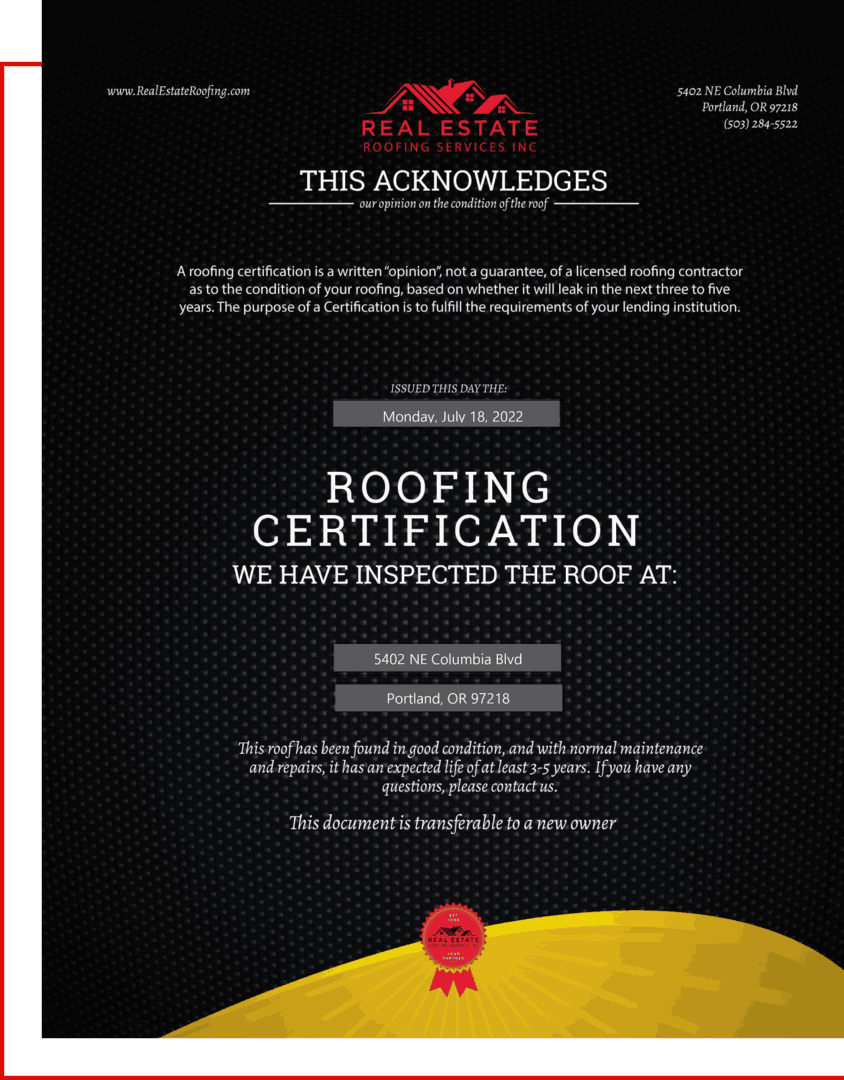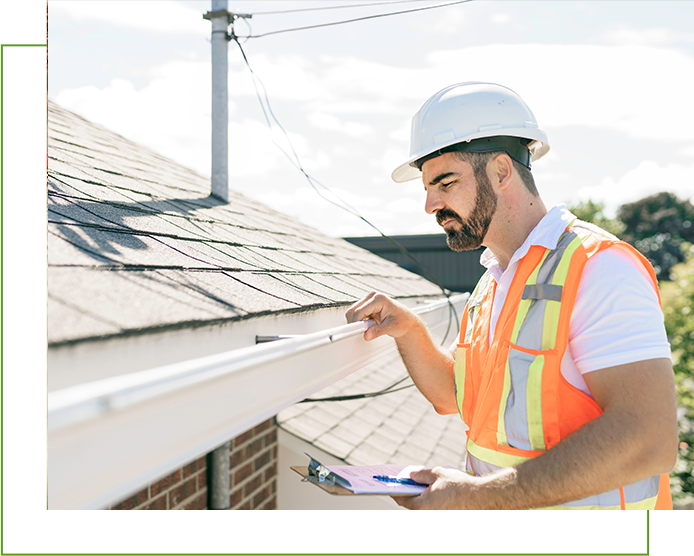 We focus on the roof's weatherability, not its aesthetic value or look. We assess the life expectancy of the roofing material, flashing detail, sealants, other components, and the installation to ensure that the roof does not leak for the next 3 to 5 years.
We offer you an estimate of what it will take to reach the target life expectancy if we believe the roof is compromised now or within 3 to 5 years. The majority of the time, just minor repairs are necessary, and if a new roof is all that's needed, the estimate will reflect that.
Each proposal gives a detailed description of the recommended maintenance to areas listed in the document and pictures available online. We make payments easy to by accepting most forms of payment including check, credit, or debit card, or by escrow. We have been a partner to realtors and property managers for over 20 years, servicing over 600 individual roofs in the Portland/Vancouver metropolitan area every year.