Treat-It-Like-Dirt Program
The purpose of the Treat It Like Dirt program is to provide tenants and homeowners with the necessary information to prevent surface mold in their unit. We provide the tenant with a personal presentation on the causes and cures for mold specific to their unit including usefull information about using the tools we will provide when we leave. The tenant is given a booklet detailing the information we covered to keep in the home, a hygrometer we demonstrate how to use, and a non-toxic cleaning solution good for preventing future growth. For our property managers and home investors we provide documentation signed by the tenant stating that they understood the information included in the presentation.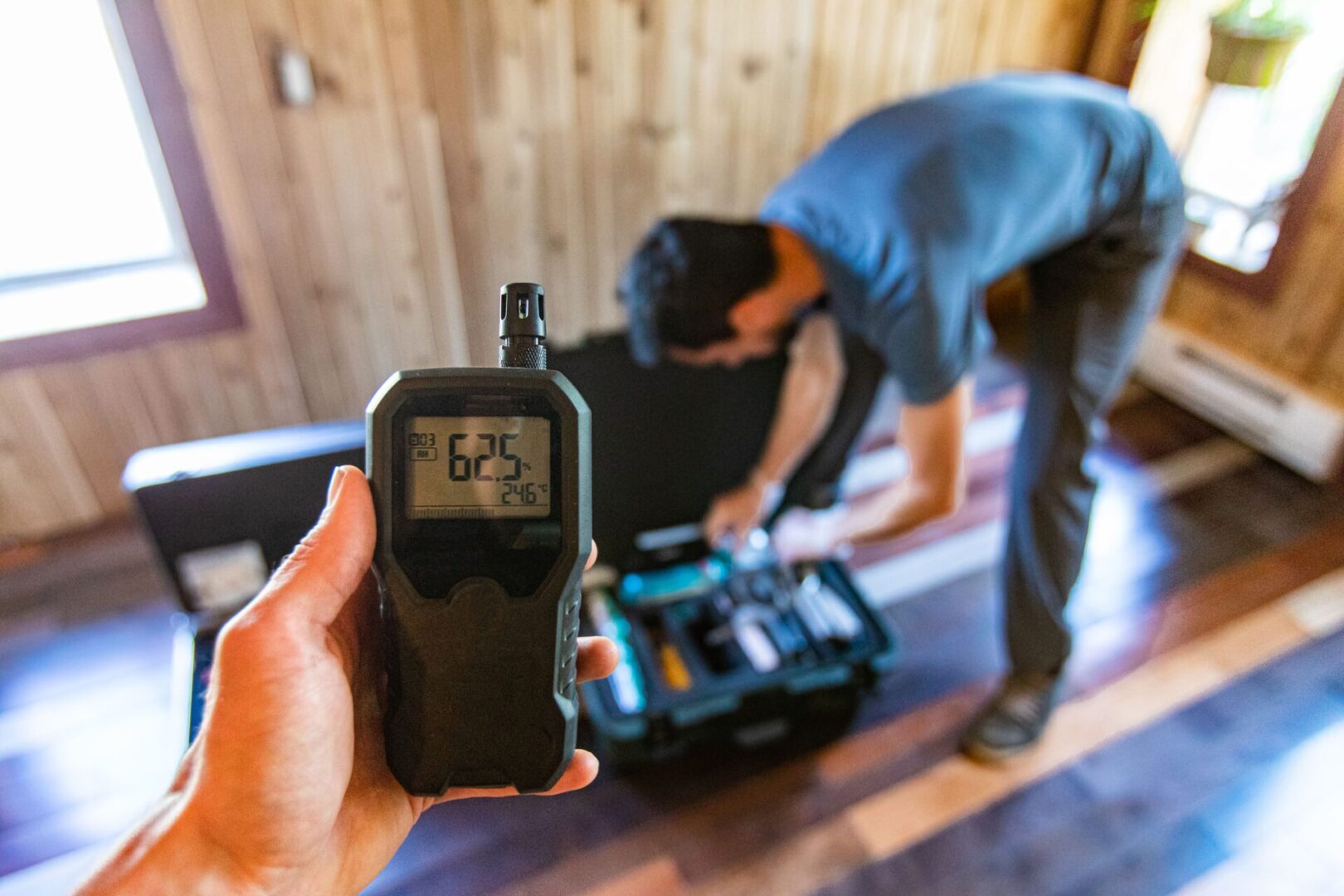 Mildew is the most obvious mold, and it starts as little, generally black patches that quickly expand into bigger colonies. You may notice the black material in your shower's grout lines, moist walls, window casings, worktops, and bathrooms.
There are several factors that can cause mold to grow on the interior of your home. Mold usually doesn't just appear under dramatic circumstances; it can grow from simply not using your fan while in the shower and can grow in 24-48 hours.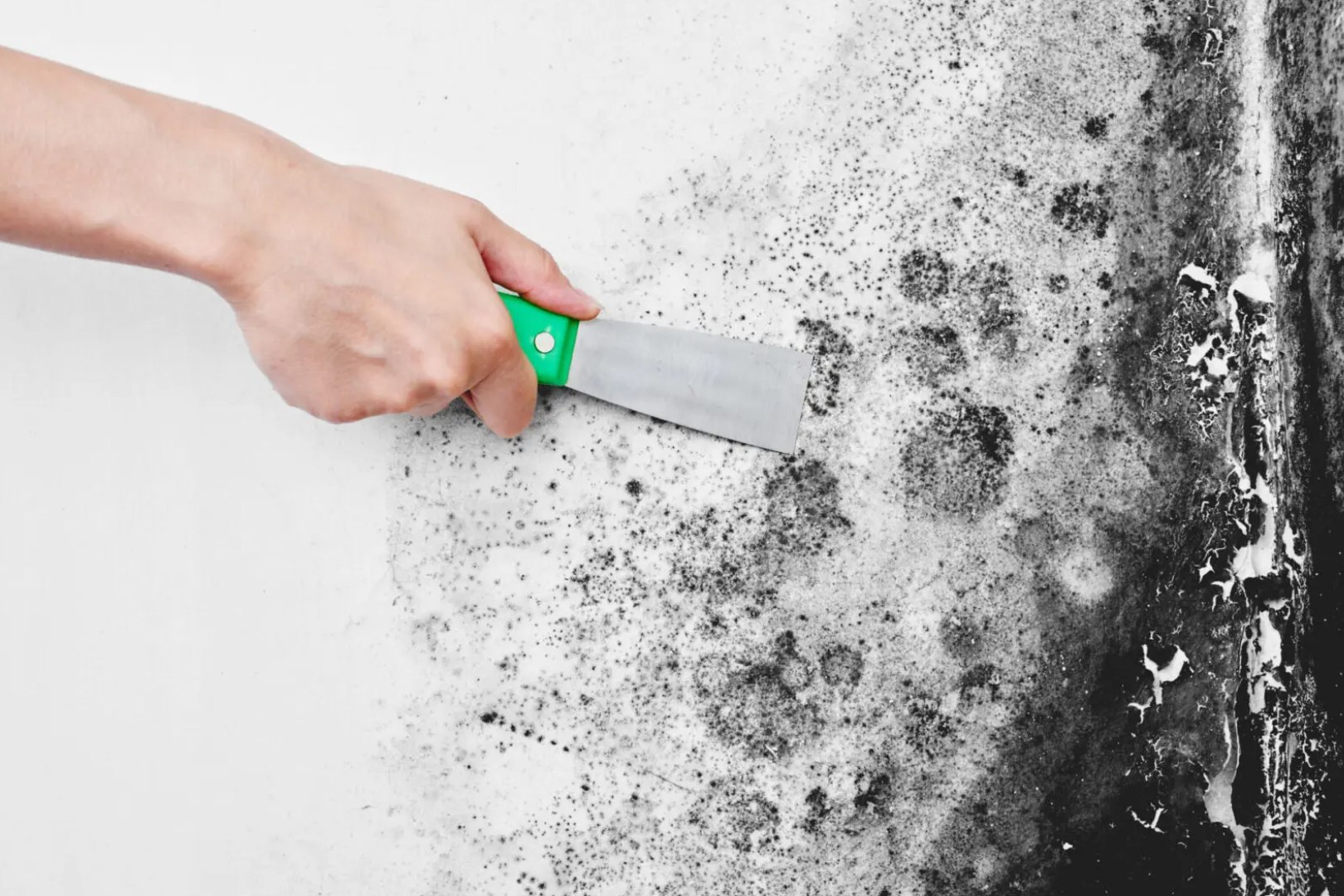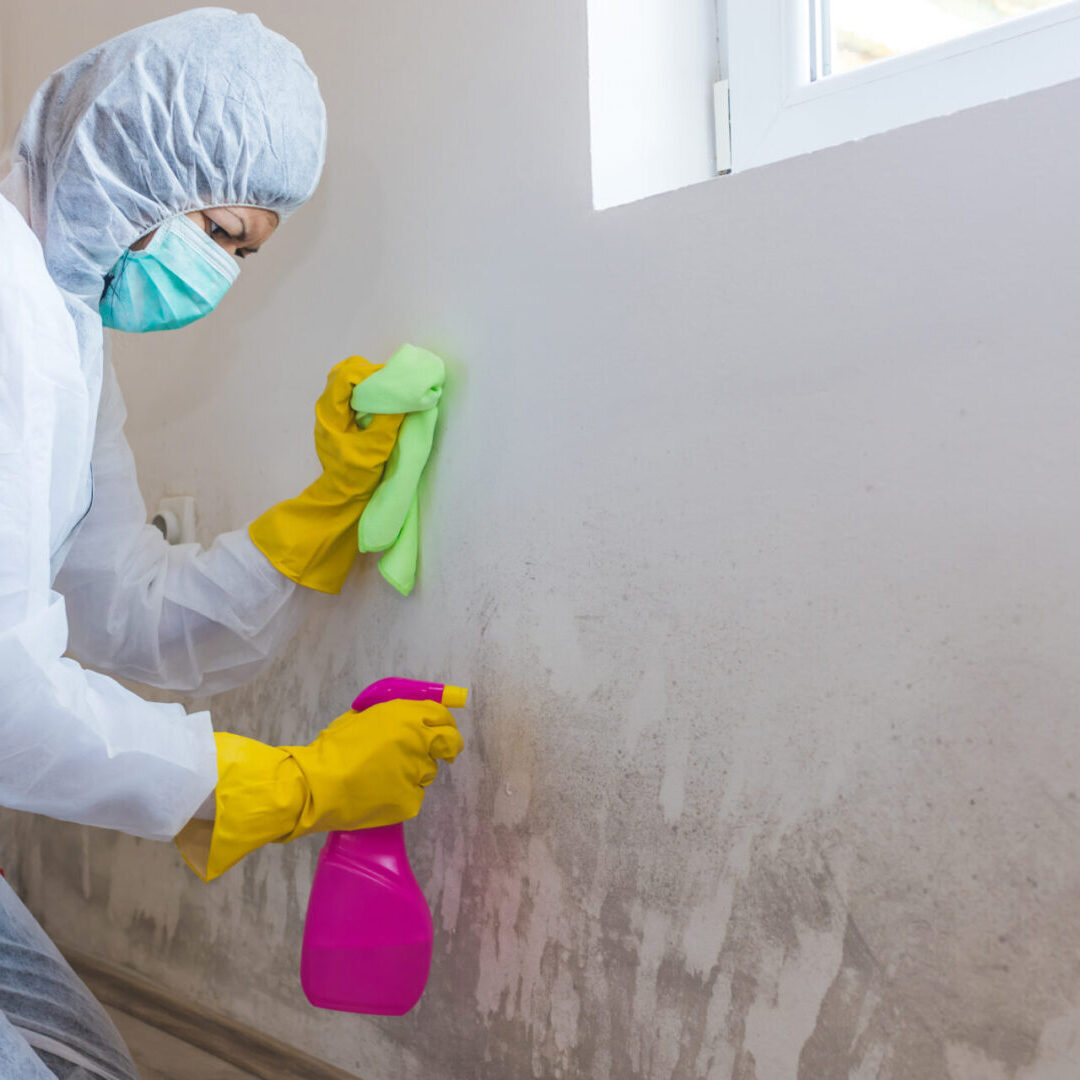 CLEANING SURFACE MOLD ON PAINTED SURFACES
Cleaning surface mold on a painted or primed surface is easy to clean if you get to it early enough. Mold caught early enough should not have penetrated the drywall itself. Wipe or scrub the mold away, taking care not to remove any of the paint and/or texture, using a household rag and a mild cleaning agent. If the mold was not treated in a quick enough manner, we suggest contacting our office for a greater level of protocol.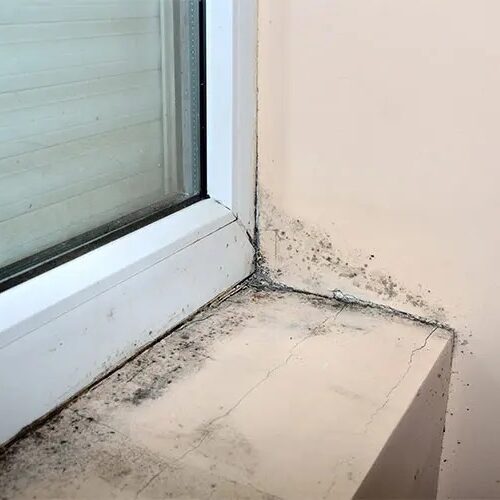 CLEANING MOLD ON WINDOW CASINGS
Dampen affected areas with water to prevent mold spores from flying into the air.
Use a mild cleaning agent or our non-toxic complimentary Force of Nature ™ cleaning solution and paper towels to wipe away the surface mold. Use a plastic scraper to scrape away stubborn caked on areas before repeating the spray and wipe process. Use clean water to rinse the newly cleaned area and dispose of used paper towel waste in a tightly sealed plastic bag before throwing in the trash.
Open the window for a breeze or use a fan or blow-dryer to dry the affected area thoroughly.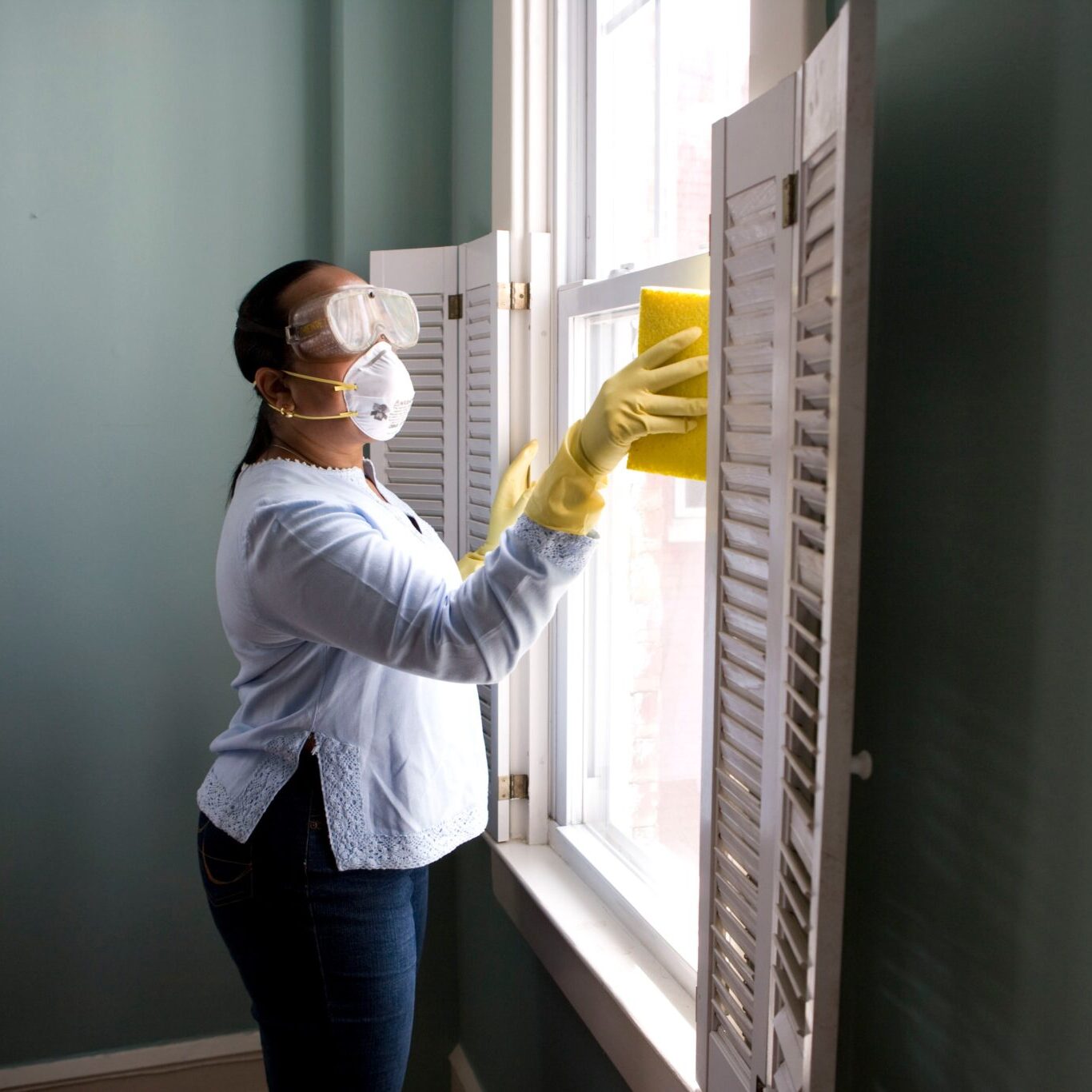 CLEANING MOLD ON HARD SURFACES
Treat hard surfaces such as ceramic tile, Formica, vinyl, metal, or plastic in two stages. First clean the affected area with a mild soap or detergent and water, taking care to wipe away all the surface mold you can. Let the surface dry and treat within 24 hours with stronger non-staining cleaners such as Lysol, Pine-Sol, or Tilex removing all surface mold.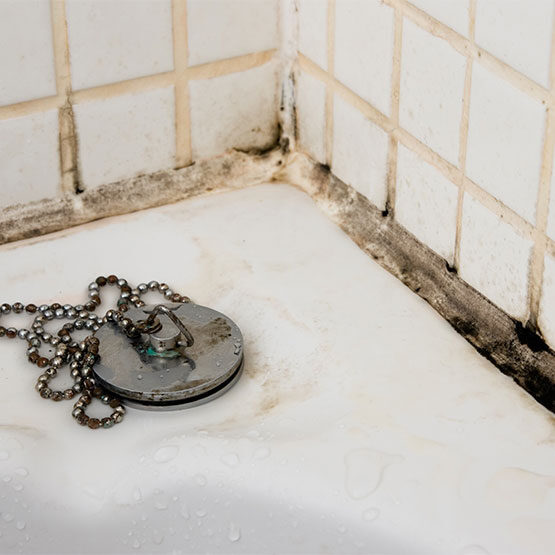 CLEANING MOLD ON CAULKING AND GROUT
Use a heavy-duty cleaner for this mold such as Lysol, Pine-Sol, Tilex, or bleach and a scrub brush or toothbrush to scrub hard to reach surfaces. Taking care to keep your workspace well ventilated. If mold is in the caulking, we recommend replacing the calking. There is no reliable way to clean caulking that has mold growing in it.
IT IS NOT NECESSARY TO KILL MOLD TO REMOVE MOLD. THE MOLD CLEAN-UP IS FINISHED WHEN THERE IS NO VISIBLE MOLD REMAINING ON THE SURFACE. DEAD MOLD CAN STILL CAUSE ALLERGIC REACTIONS SO BEST TO REMOVE RATHER THAN KILL IT.
These are the three main ingredients allow mold to grow: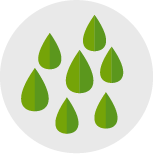 HUMIDITY
Keep your indoor humidity under 60%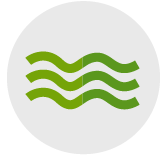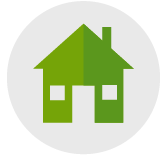 FOOD SOURCE
Drywall, wood, grout, dust, dander, etc
CHOOSE A CLEANING AGENT
Cleaning agents range from mild to potent and include both natural and chemical alternatives. If you have small children or pets in your home, you may want to consider a milder, natural solution over a powerful chemical one. If you have a more advanced mold problem, a stronger chemical may be necessary.
NON-TOXIC CLEANING AGENTS :
Force of Nature ™ electrically altered salt, vinegar, and water solution (complimentary with our Treat-It-Like-Dirt program).
Baking soda and water is the mildest and safest cleaner commonly used against mold. Combine 1 part baking soda with 5 parts water.
Vinegar or a vinegar solution of equal parts distilled white vinegar is also a safe and effective non-toxic cleaner.
POTENT CLEANING AGENTS :
Lysol™ Disinfectant
Pine-Sol ™ Disinfectant
Tilex Mildew Remover ™
Clorox Cleanup ™
Kaboom ™